Contact RAMS
 31 Yorkshire Road, London, E14 7LR
 Tel: 0207 790 2837
 Tel: 0207 790 3795
 Fax: 020 7790 2750
 Email:
This email address is being protected from spambots. You need JavaScript enabled to view it.
Contact RAMS
 31 Yorkshire Road, London, E14 7LR
 Tel: 0207 790 2837
 Tel: 0207 790 3795
 Fax: 020 7790 2750
 Email:
This email address is being protected from spambots. You need JavaScript enabled to view it.
Bespoke Design & Installations
Rope and Marine Services Ltd can take any of your bespoke design ideas from concept to reality, using the latest 3D CAD modelling and simulation software. Our design engineers have vast experience of engineering design and can assist you in creating a life like model of your product. Once modelled in 3D your bespoke solution can be subjected to analysis and tests before production begins, saving time, money and reducing costly mistakes.
3D Modelling
Various circumstances can stop many great ideas turning into reality, including time and resources.
Feel free to tell us about your concept and we can turn your Idea into a 3D model. From here countless alterations and testing simulations can be done, before committing to the production stage.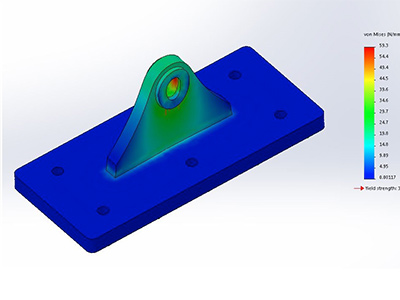 Computer Analysis
Once 3D modelled, 3D simulations and tests can be applied to check stress analysis, displacement, mass, clash points and much more, meaning that critical engineering decisions can be made before manufacture commences.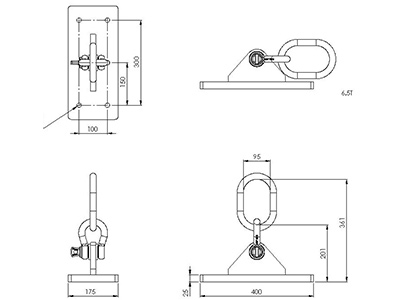 Engineering & Assembly Drawings
When you're happy with all aspects of the design, including material choices, we can produce full engineering drawings of each component prior to manufacture. Assembly drawings and exploded views can also be provided. Once these have been approved manufacture can begin.