Contact RAMS
 31 Yorkshire Road, London, E14 7LR
 Tel: 0207 790 2837
 Tel: 0207 790 3795
 Fax: 020 7790 2750
 Email:
This email address is being protected from spambots. You need JavaScript enabled to view it.
Contact RAMS
 31 Yorkshire Road, London, E14 7LR
 Tel: 0207 790 2837
 Tel: 0207 790 3795
 Fax: 020 7790 2750
 Email:
This email address is being protected from spambots. You need JavaScript enabled to view it.
Fabrication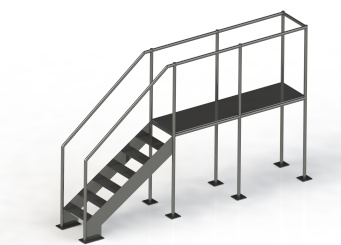 The experience and facilities developed for the construction of steelwork in lifting assemblies enables us to offer a fabrication service on a wider basis.
Our fully qualified welders and machinists can fabricate in steel, stainless steel and aluminium. General fabrication can be carried out to our own or your design as required. Over the years our fabricators have not been limited to fabricating lifting equipment, they have produced many products for a wide range of customers.
If you have a fabrication enquiry please don't hesitate to get in touch, we pride ourselves on being able to provide specialists Items and parts that nobody else can.