Contact RAMS
 31 Yorkshire Road, London, E14 7LR
 Tel: 0207 790 2837
 Tel: 0207 790 3795
 Fax: 020 7790 2750
 Email:
This email address is being protected from spambots. You need JavaScript enabled to view it.
Contact RAMS
 31 Yorkshire Road, London, E14 7LR
 Tel: 0207 790 2837
 Tel: 0207 790 3795
 Fax: 020 7790 2750
 Email:
This email address is being protected from spambots. You need JavaScript enabled to view it.
Gantries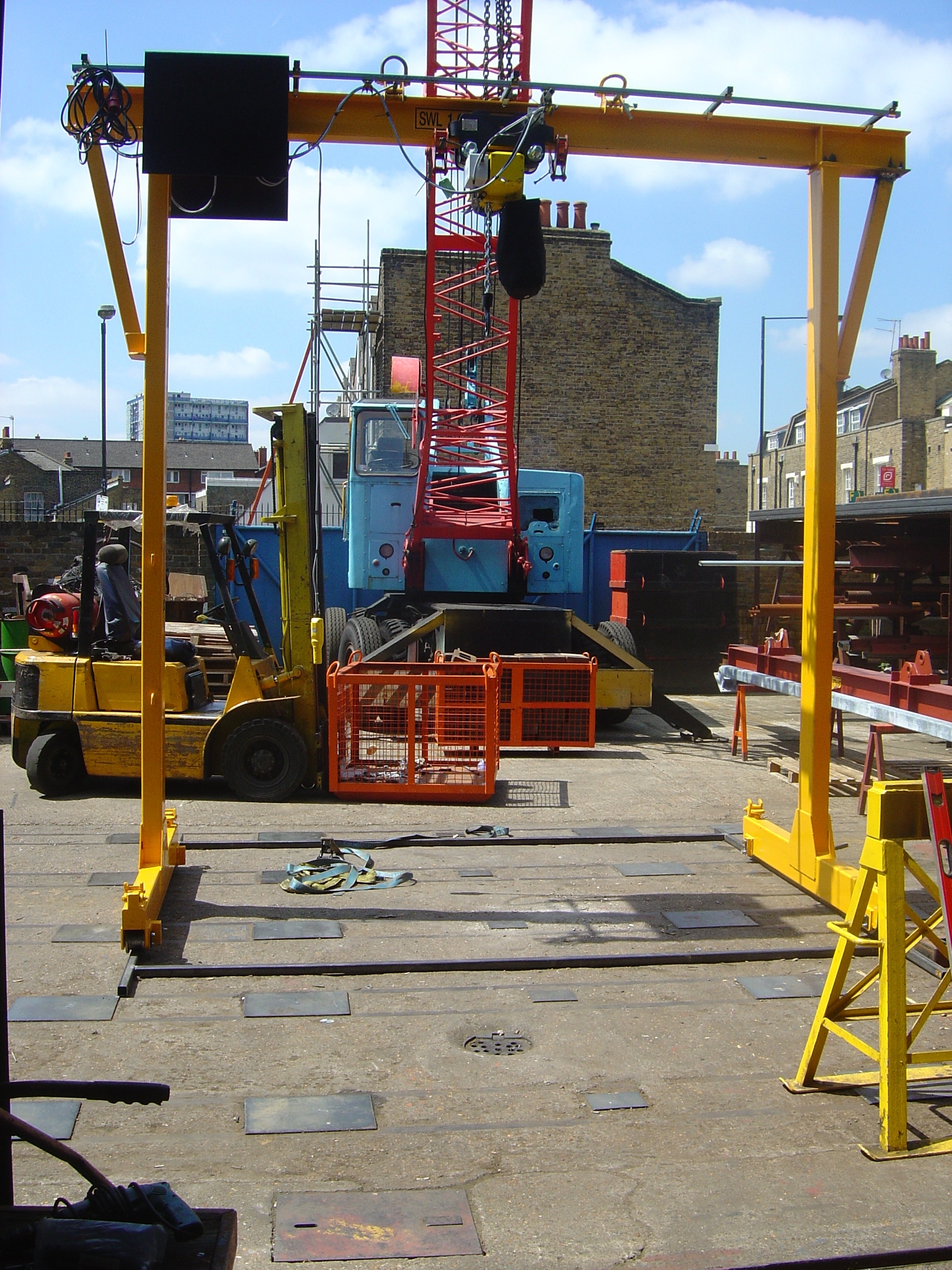 Our gantries are designed and manufactured in house. We have a standard range of both fixed and mobile gantries in our hire stock or we can sell to you the exact height, span and WLL you require. As everything is manufactured in house by our fully qualified welders and machinists we can supply a specific gantry to the capacity and size you require.
Our gantries are designed with Solidworks and load tested in house using our own testing facilities.
They are available in steel or lightweight aluminium
They are the ultimate in lightweight construction for ease of portability.
These gantries are ideal when you require constant assembly and disassembly, such as used by site personnel.
Lightweight, portable and safe.
Available in steel, painted finish, or galvanised corrosion resistant finish, or aluminium.
Contact RAMS for further specifications or specific enquiries about our gantries.