Contact RAMS
 31 Yorkshire Road, London, E14 7LR
 Tel: 0207 790 2837
 Tel: 0207 790 3795
 Fax: 020 7790 2750
 Email:
This email address is being protected from spambots. You need JavaScript enabled to view it.
Contact RAMS
 31 Yorkshire Road, London, E14 7LR
 Tel: 0207 790 2837
 Tel: 0207 790 3795
 Fax: 020 7790 2750
 Email:
This email address is being protected from spambots. You need JavaScript enabled to view it.
Jib Cranes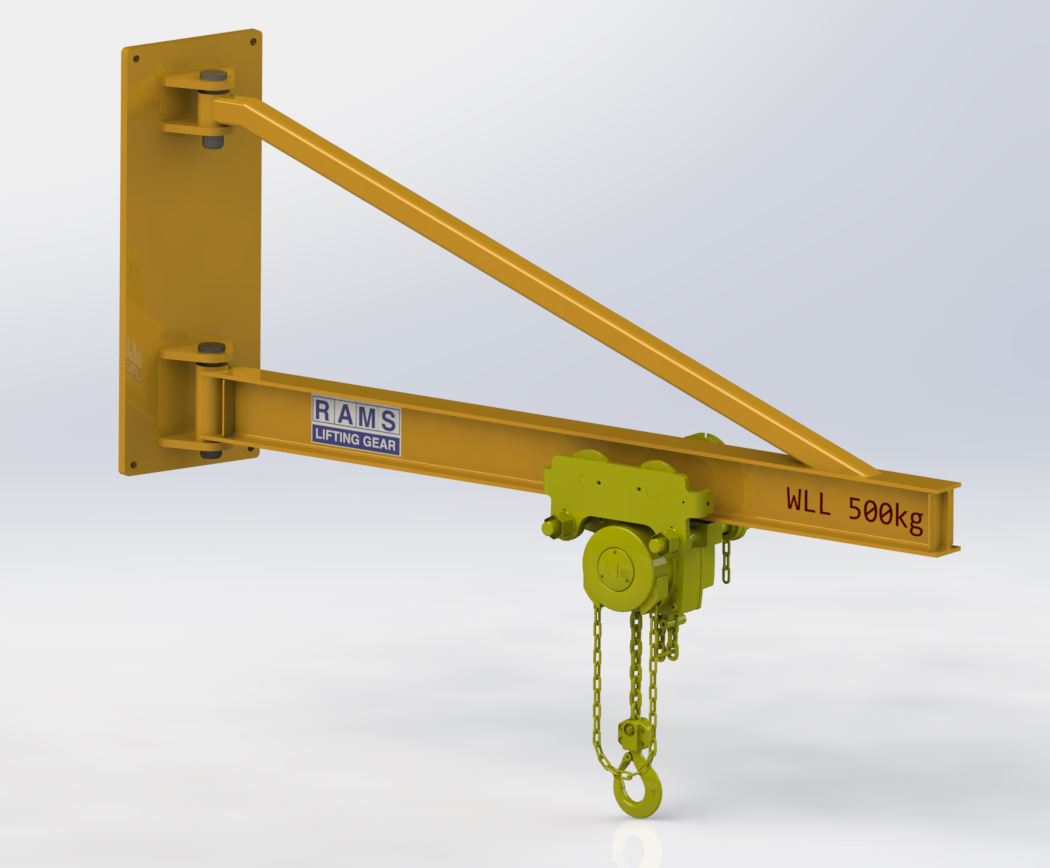 Swing Jib Cranes are the workhorses of Industry, either providing supplementary lifting capacity in support of overhead travelling cranes, or operating as independent 'focal point' lifting power in workshops, bays or stockyards.
At RAMS these can be designed to give lifting points where needed most, giving localised handling in machine shops, production lines and releasing the overhead crane if fitted, for more important handling.
The cranes are of modern construction, giving ease of handling, revolving on self locating bearings and suitable for arduous duty. Special purpose jib or wall mounted cranes can be designed to suit customers own application.
Hoist units can be selected from our range of electric, air or manual systems, with wire rope or chain to suit the application. Power supply is by flatform cable and 'C' track or coiled hose as appropriate, with air balancers and air hoists if chosen.