Contact RAMS
 31 Yorkshire Road, London, E14 7LR
 Tel: 0207 790 2837
 Tel: 0207 790 3795
 Fax: 020 7790 2750
 Email:
This email address is being protected from spambots. You need JavaScript enabled to view it.
Contact RAMS
 31 Yorkshire Road, London, E14 7LR
 Tel: 0207 790 2837
 Tel: 0207 790 3795
 Fax: 020 7790 2750
 Email:
This email address is being protected from spambots. You need JavaScript enabled to view it.
Lifting Beams, Frames and Spreaders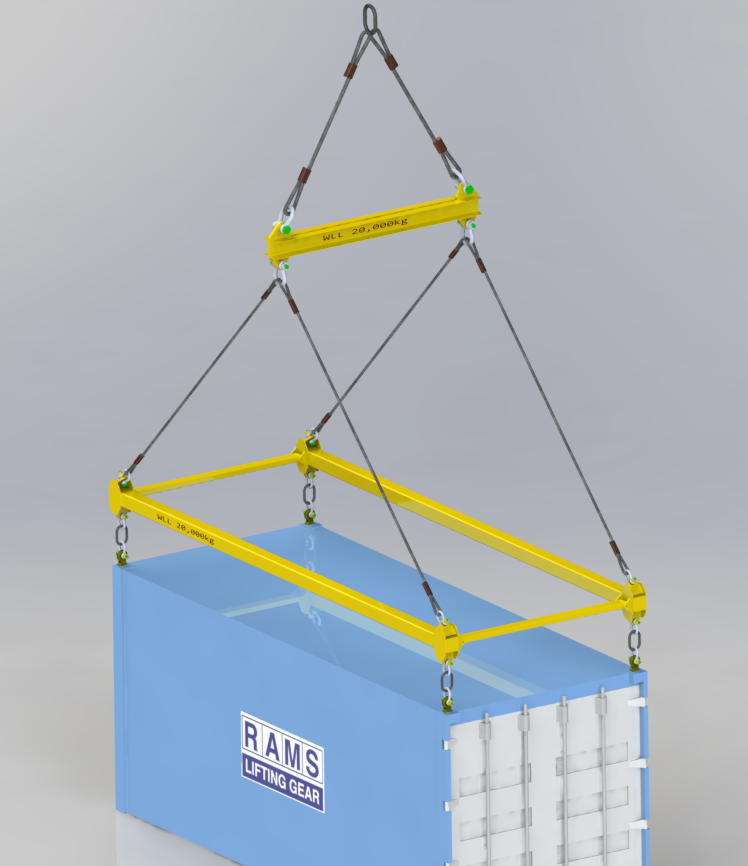 Rope and Marines' long history in designing and manufacturing spreader beams and lifting frames gives us the edge when considering how to efficiently and safely lift your equipment.
We can offer a general range of our standard types of lifting arrangements, manufactured by us to your specification. Frames of particular size and lift configuration can be designed to and built by us to meet your individual requirement.
All our bespoke fabricated items are fully tested in house and certified to meet current regulations and standards.