Contact RAMS
 31 Yorkshire Road, London, E14 7LR
 Tel: 0207 790 2837
 Tel: 0207 790 3795
 Fax: 020 7790 2750
 Email:
This email address is being protected from spambots. You need JavaScript enabled to view it.
Contact RAMS
 31 Yorkshire Road, London, E14 7LR
 Tel: 0207 790 2837
 Tel: 0207 790 3795
 Fax: 020 7790 2750
 Email:
This email address is being protected from spambots. You need JavaScript enabled to view it.
Monorails, Cranes & Steelwork
The Rope and Marine design expertise extends across the full spectrum of steelwork fabrication, including monorails, cranes, runways, free standing gantries and a range of other bespoke steelwork designs. Our service starts before any equipment is delivered with expert technical assistance in planning to meet the specific requirements of your installation.
Utilising the latest 3D CAD modelling software, our Design Engineers are able to develop solutions to meet your specific requirements prior to the manufacturing stage. All designs can then be subjected to Finite Element analysis (FEA) to confirm the suitability of the product you're after.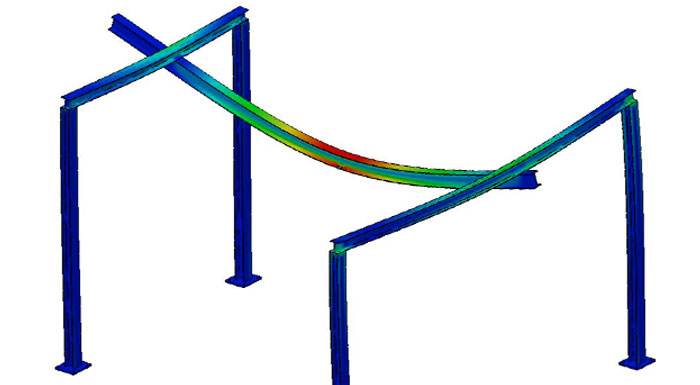 Whether the design needed is a simple point to point monorail, a single or double-girder suspension crane serving an area – any size of installation can be accommodated.
Our team of erectors and installers are fully qualified in testing and safety procedures, they will only hand over completed and commissioned installations once the system is operating to our stringent standards of quality.